To ensure hand disinfection's required success, all hand areas need to be completely covered with the preparation during rubbing. Since the seventies, a sequence of six steps was considered the best rub-in technique to prevent Gaps in coverage. These six steps were derived from the standard rub-in method of EN 1500 for the efficacy testing of disinfectants for hygienic hand disinfection.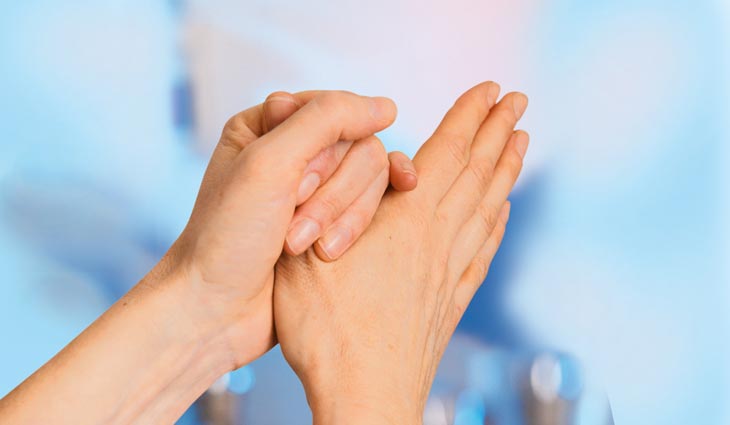 In 2008, a comprehensive study scientifically proved that a "responsible application" yields the best results. In this study, the test persons rubbed the preparation using their individual techniques while paying attention to complete coverage. Yielding the largest gaps in coverage, the known six steps came off worst among all methods tested. Furthermore, the study showed that safe hand disinfection requires 25 to 30 seconds – shorter exposure times led to poor coverage results. In addition to an adequate exposure time, thorough coverage of fingertips and thumbs is of major importance as they have particular clinical relevance. However, also the responsible application and complete coverage should be trained regularly.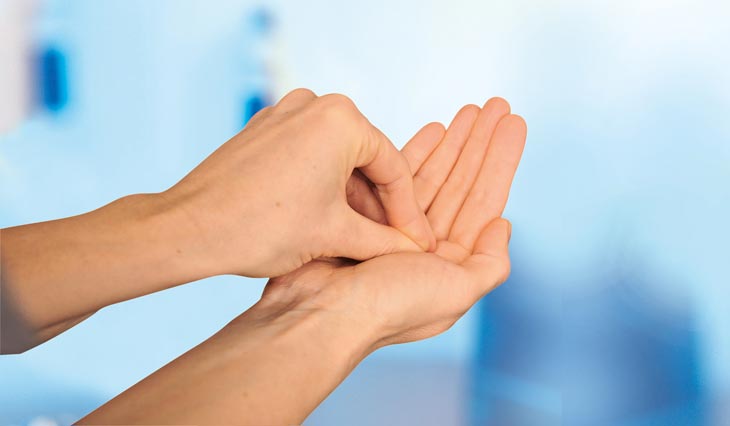 Preoperative rub-in procedure by the application of a hand disinfectant before donning surgical gloves. Aims at the hands' microbial flora.